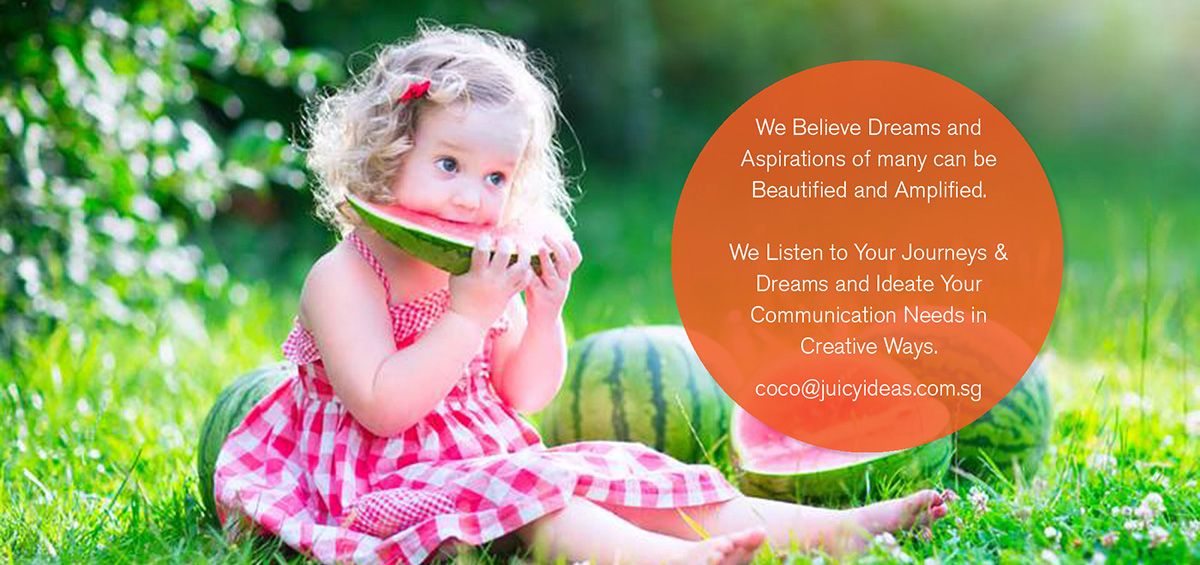 Founded in 2003, Juicy Ideas is a boutique size graphic design company which leverages
communication and client management skills to produce design visuals for print media.
The main focus is mainly below-the-line projects with holistic design thinking process.
Juicy Ideas' strength is mainly detailed branding needs for corporate, sales & marketing
or training purposes etc. In 2005, we had created series of exciting and interesting
projects for Serono, a pharmaceutical company in reproductive health. Since then, we took on
many projects for the pharmaceutical industry. Juciy Ideas' Clientele base is from pharmaceutical,
aesthetics medical, corporate, interior design, industrial product, engineering and educational, etc.
Of course there is no boundaries when it comes to understanding various needs of industries,
we are always willing to listen to our customer's journey and ideate
the best design solutions for them.